What a wonderful day - twenty people arrived to walk up a hill with Leah Rosenberg and me at Montalvo Arts Center. It was pretty special to see everyone eager to participate in such a simple activity.
Before heading up to the lookout, we planted California poppies, Tidy Tips, Pride of Madiera and Phacelia Gradiflora in Leah's Seed Confetti bed.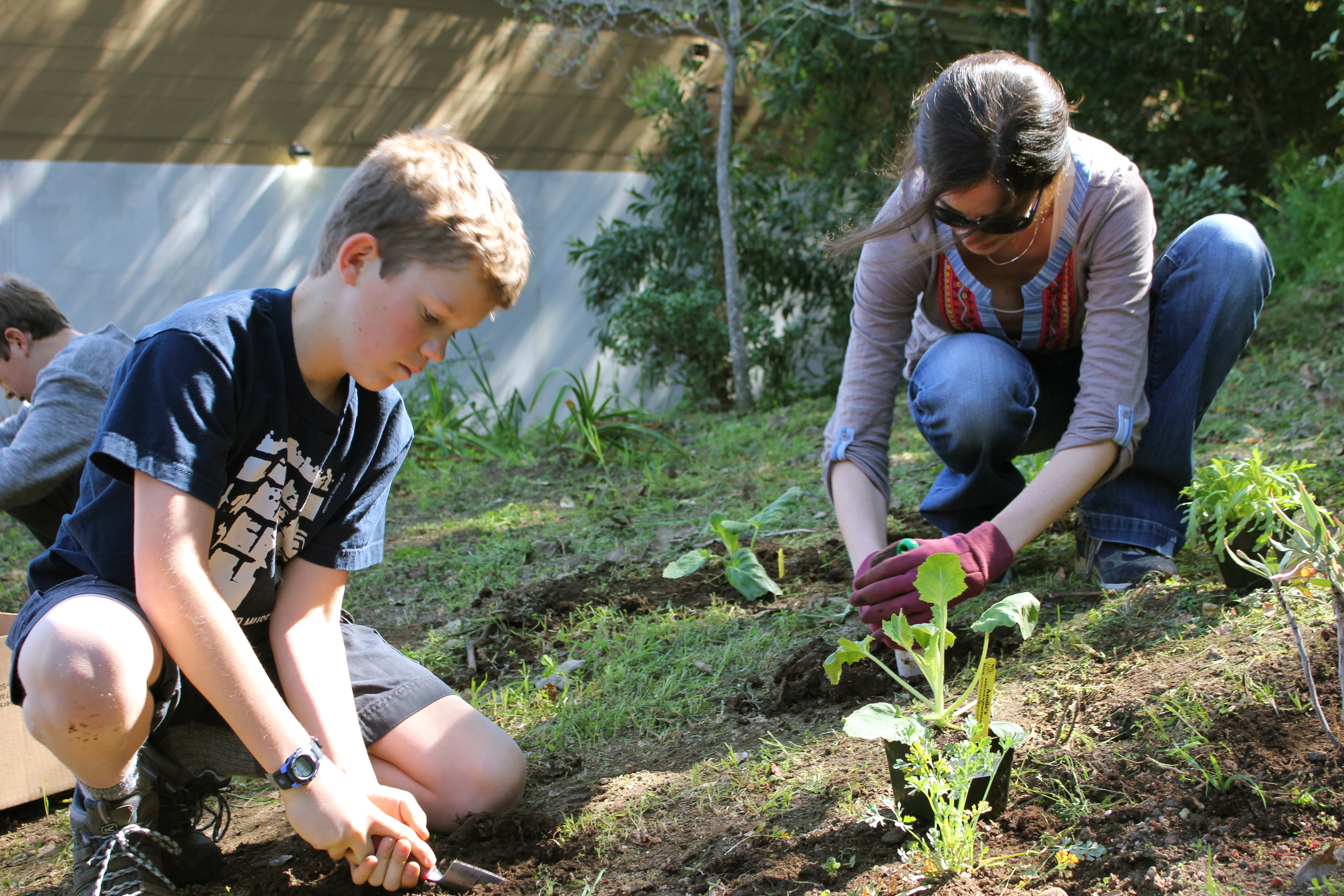 When Leah and I met about six months ago to talk about developing this walk around happiness, we were actually struggling with this word - happiness. At the time, the idea of happiness occupied a very particular space and set of associations for us.
What did interest us, however, was the clumsy, challenging and surprising space of pursuing happiness – things like process, learning, and moving forward. Turns out, this is what happiness is for us. Yes, it can be a burst of elation, but it is also a journey – which includes everything from falling in love to failing in something you love.
I think Leah's Seed Confetti is a lovely example of this. She gives us the opportunity to plant the colorful paper seed strips and then anticipate what beauty they will bring - it's a long term investment. I love the idea that people will return here and see the flowers blooming in this bed.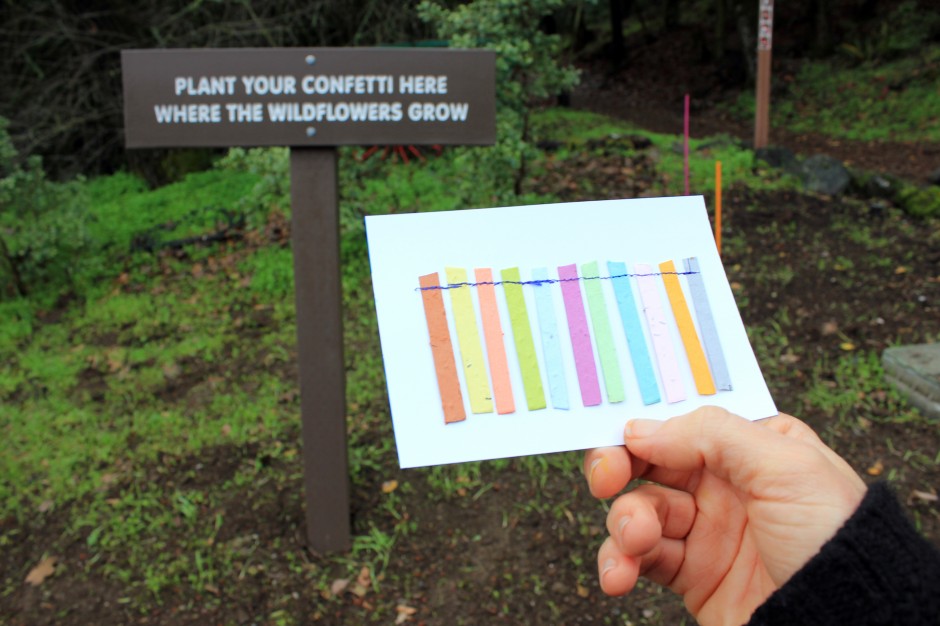 After we planted the flowers, we passed out color buttons - each person selected a color that would remind her of an intention for the walk.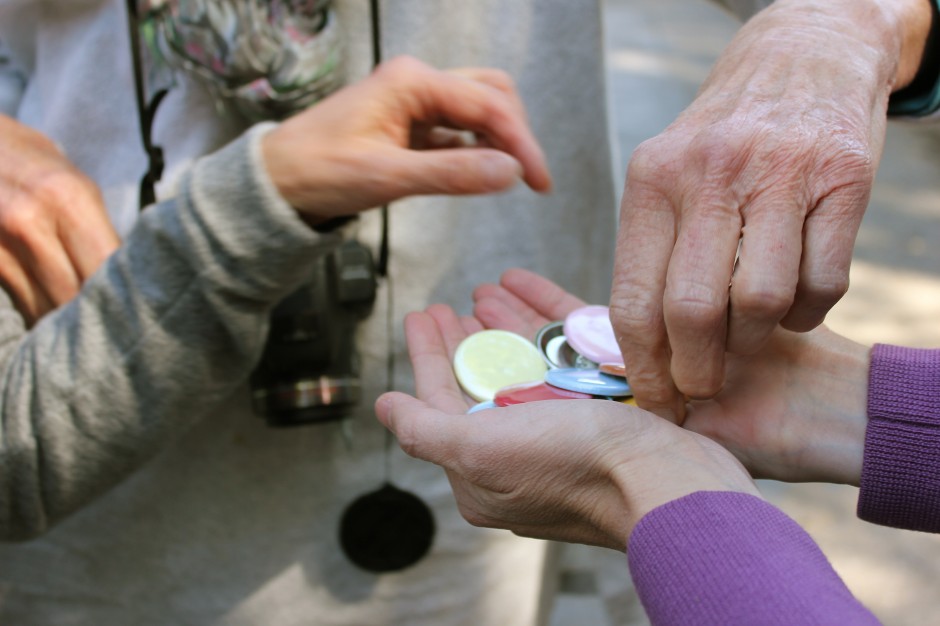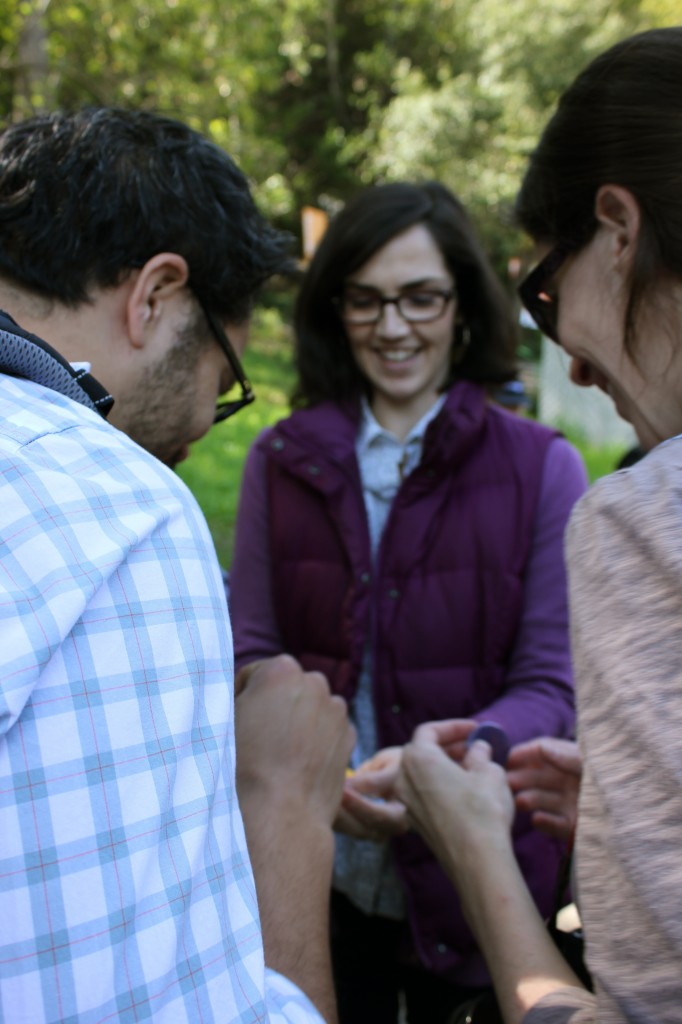 Then we walked up the hill silently, and saw the nine signs I installed along the way.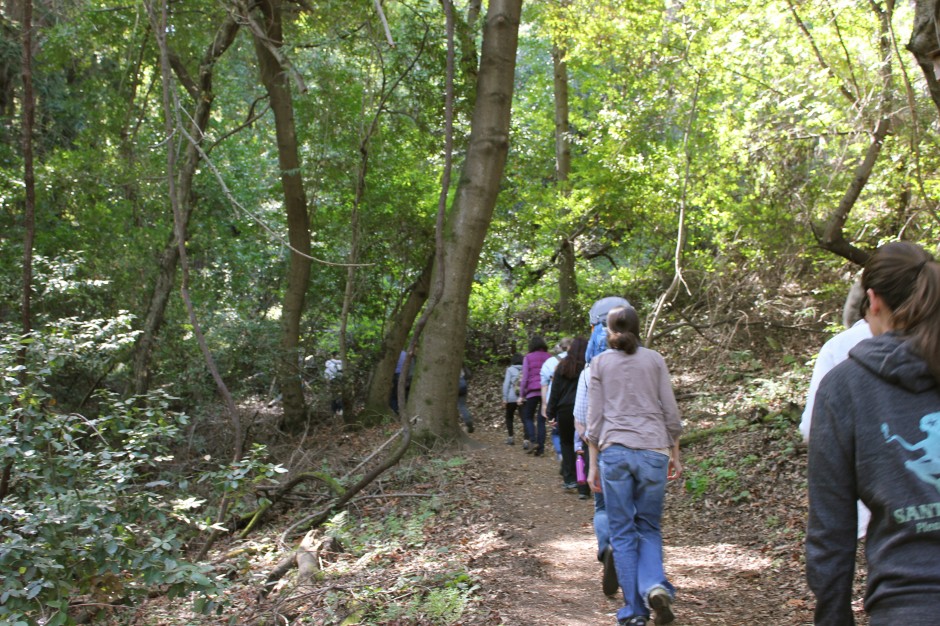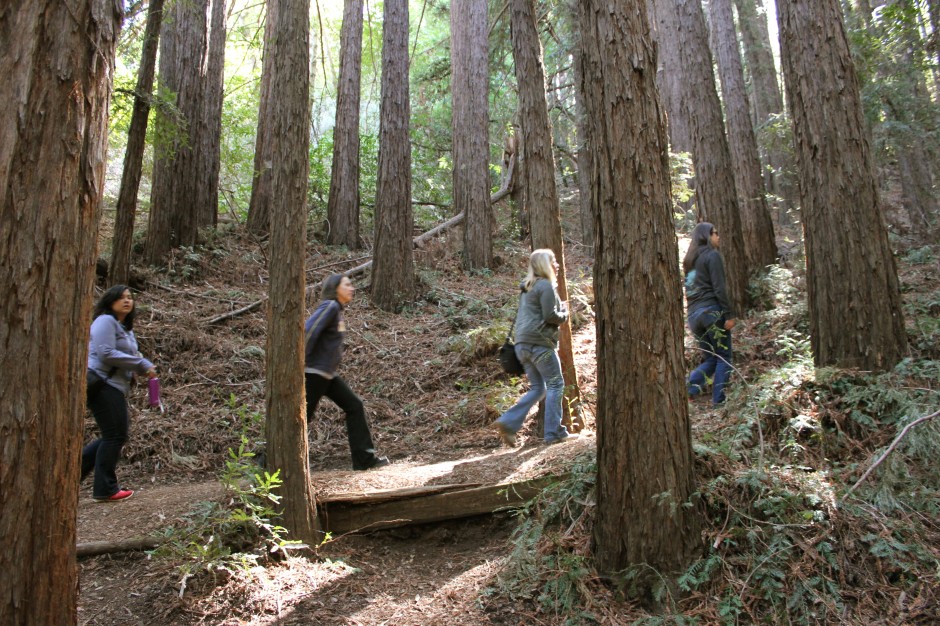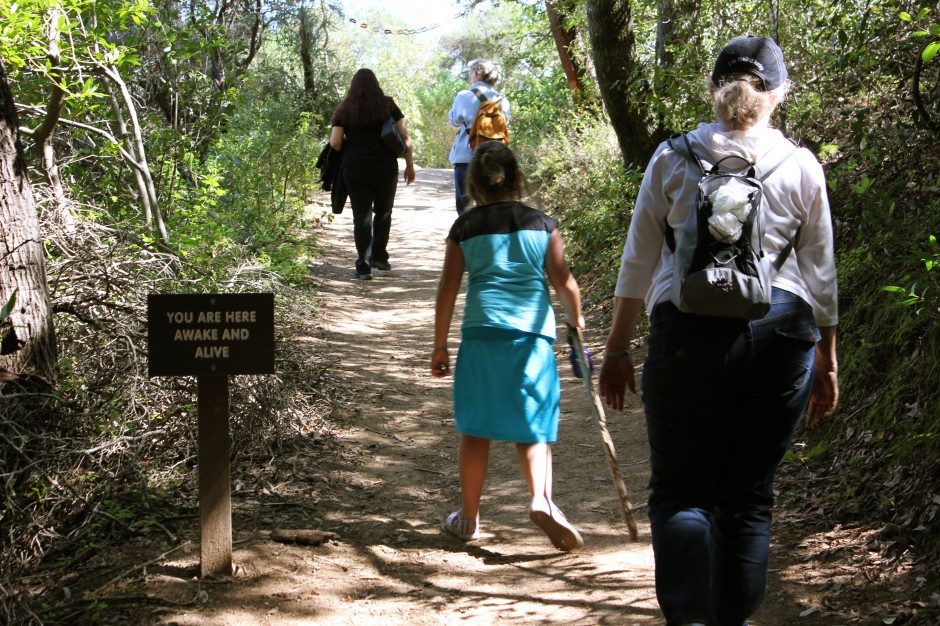 Finally after working up a sweat, we arrived at the lookout, where we broke our silence and had a surprise party. Leah made a beautiful cake for the occasion. The cake reflected the favorite colors of the group from a survey we sent to participants prior to the walk. We marveled at the view and the cake.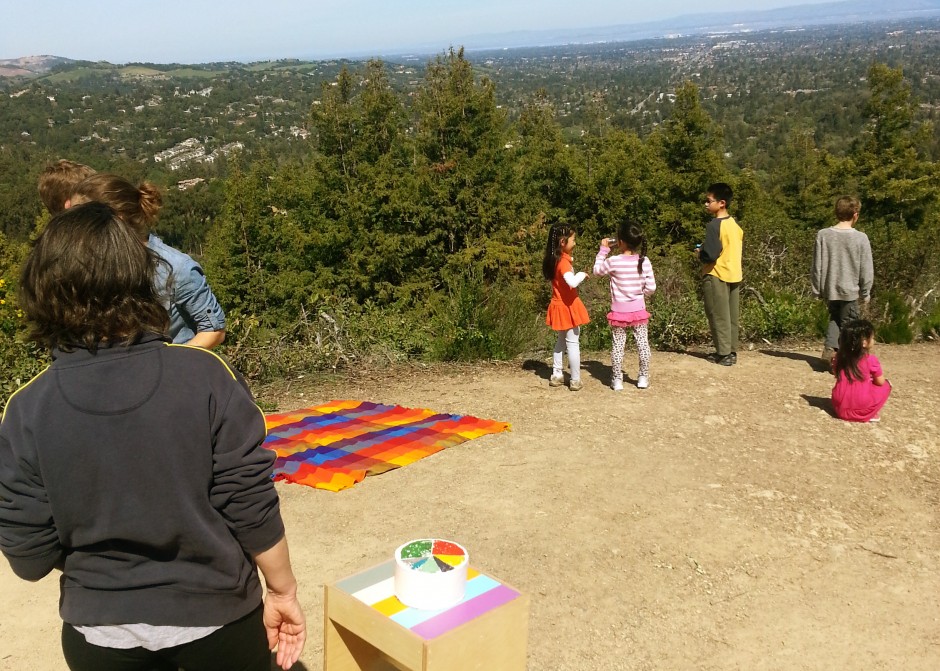 Leah served the gorgeous cake to each of us.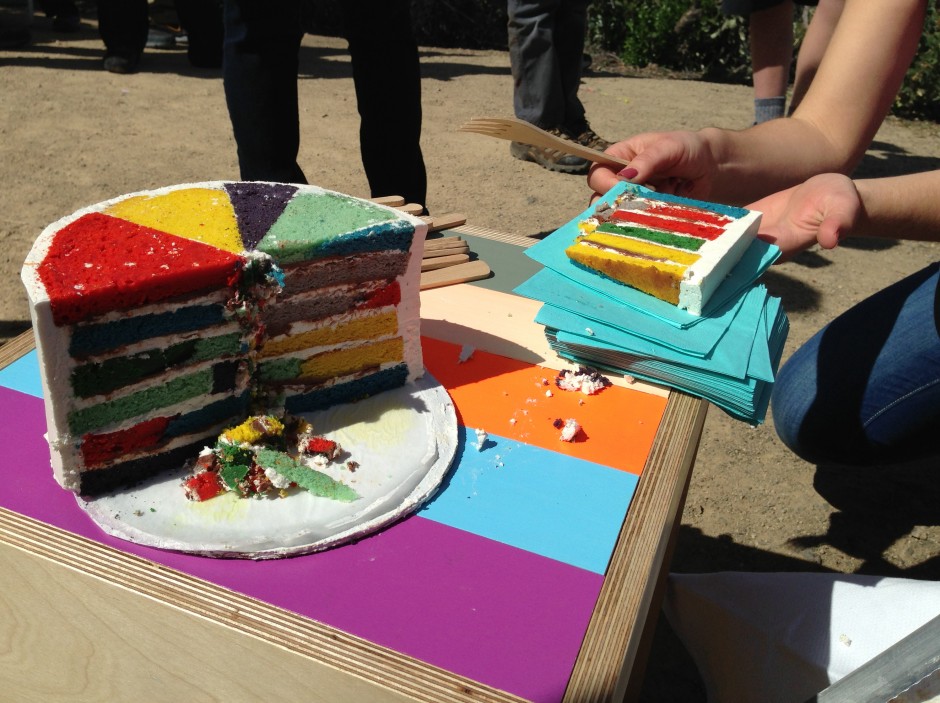 We couldn't have been happier.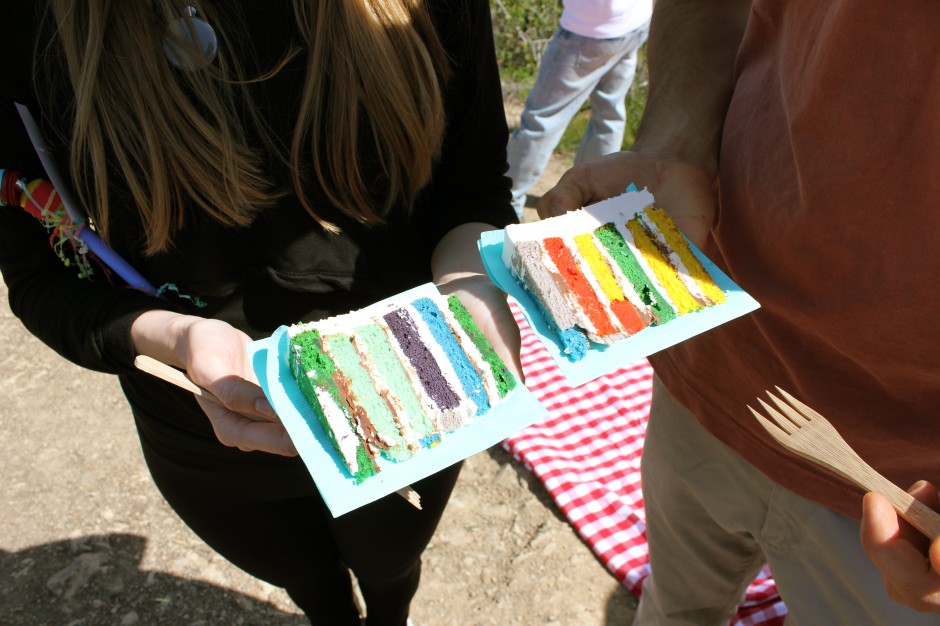 Many thanks to Lauren Baines, Michele Guieu, Jason Disterhoft and Tim Caro-Bruce for taking photos. And most importantly, thanks to everyone who joined us for this experience.