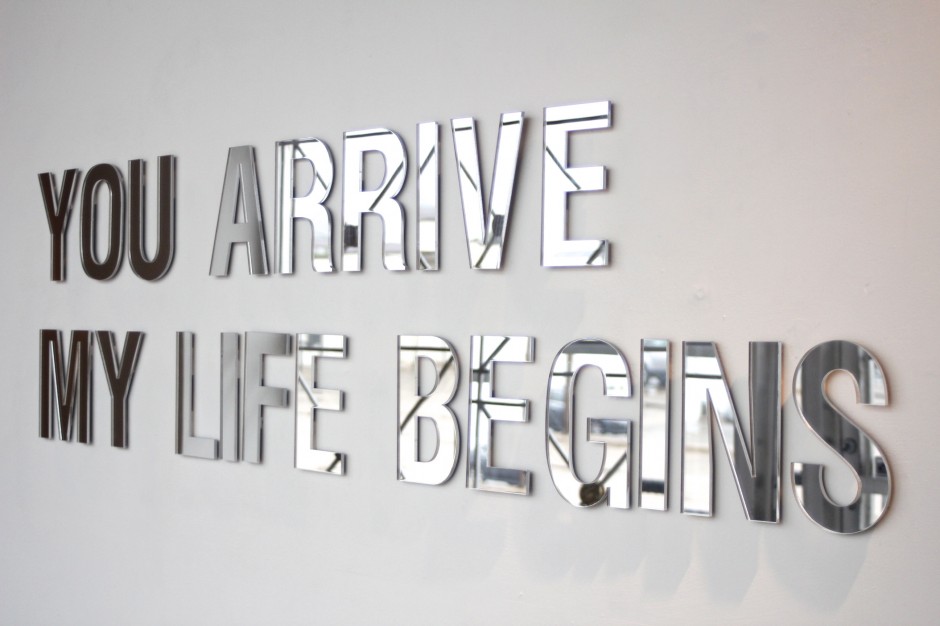 My show in Dallas! I admit I was simply relieved that the five new prints, two mirror pieces and two stencil works I sent in the mail actually arrived unharmed (thank you postage gods!). I was really thrilled with the show and the install (thank you Adrian!). In fact, I was so pleased that I made people take nerdy photos of me in front of the work.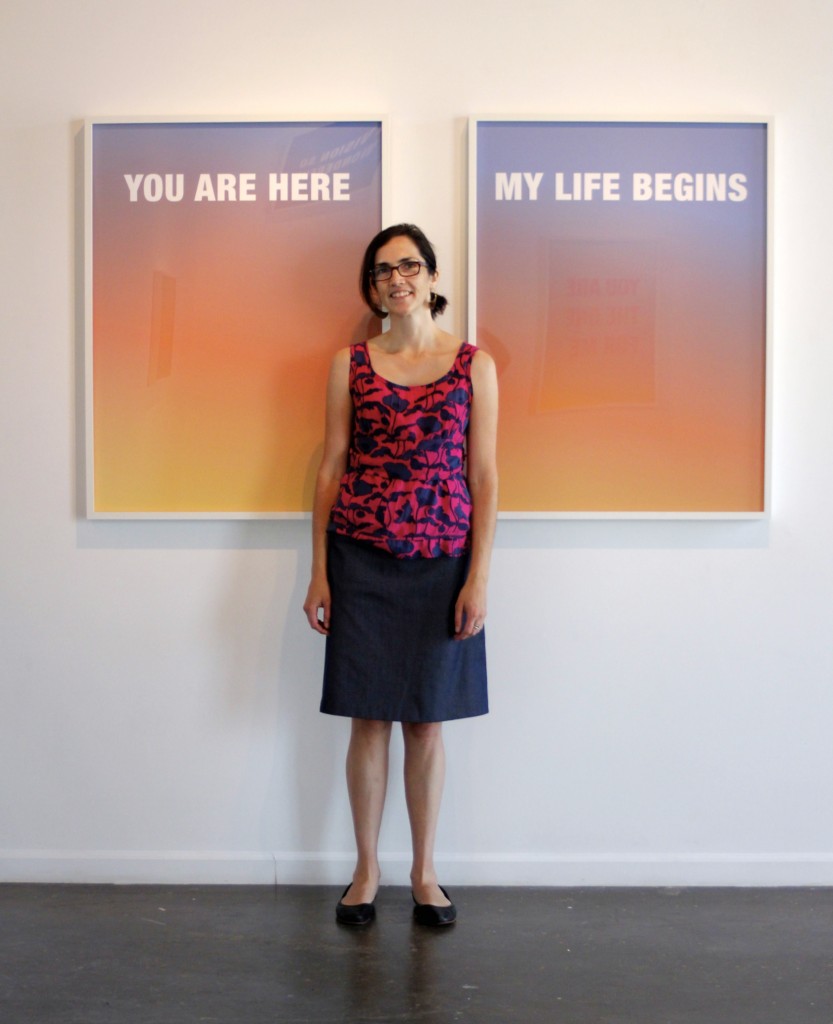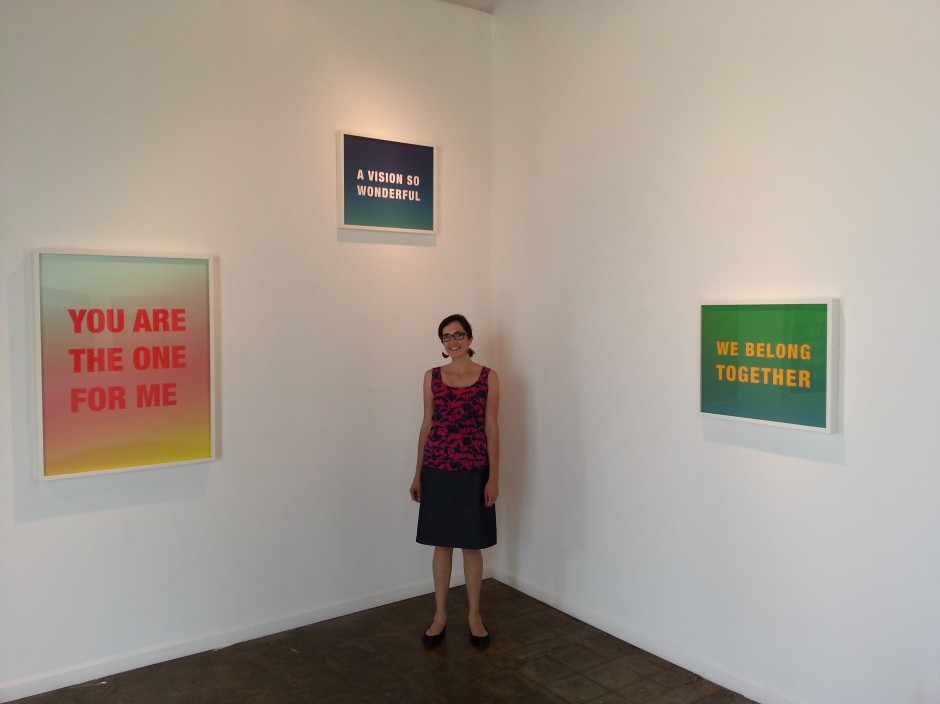 Here is another fun install shot seen through the mirror piece: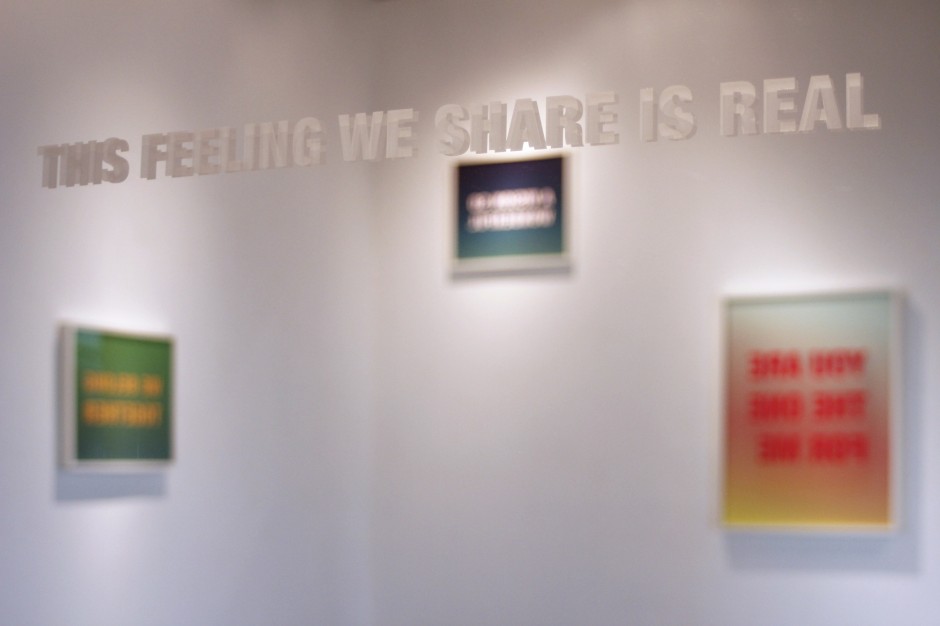 And the gallery from outside: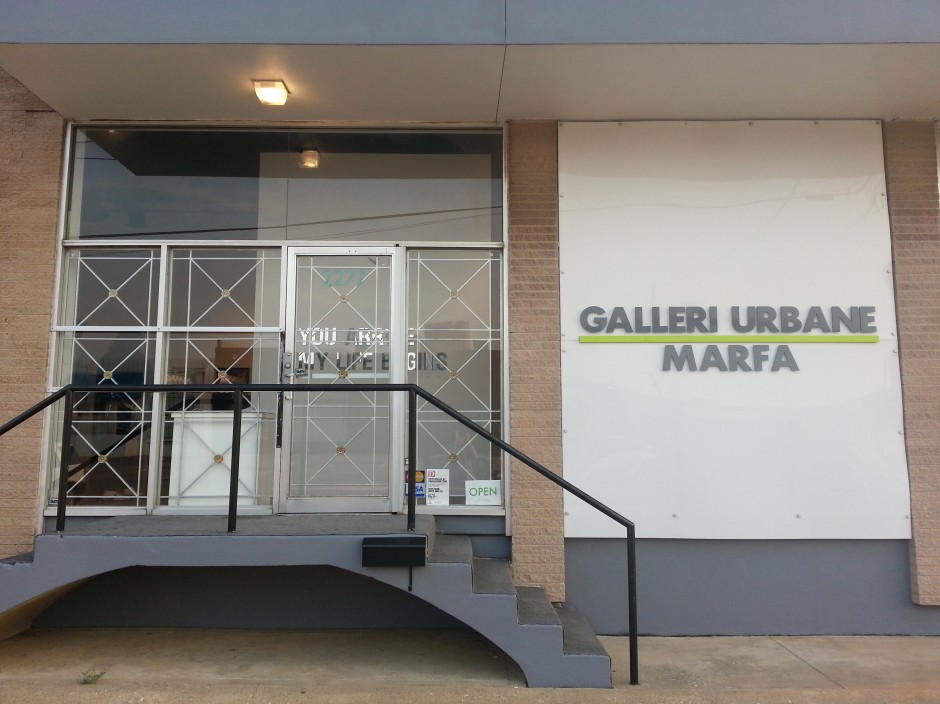 Many thanks to Ree, Jason, Adrian and Natalie! A wonderful time meeting the good folks of Dallas.-
And in case you're interested, here are a few things we checked out during our day-long visit: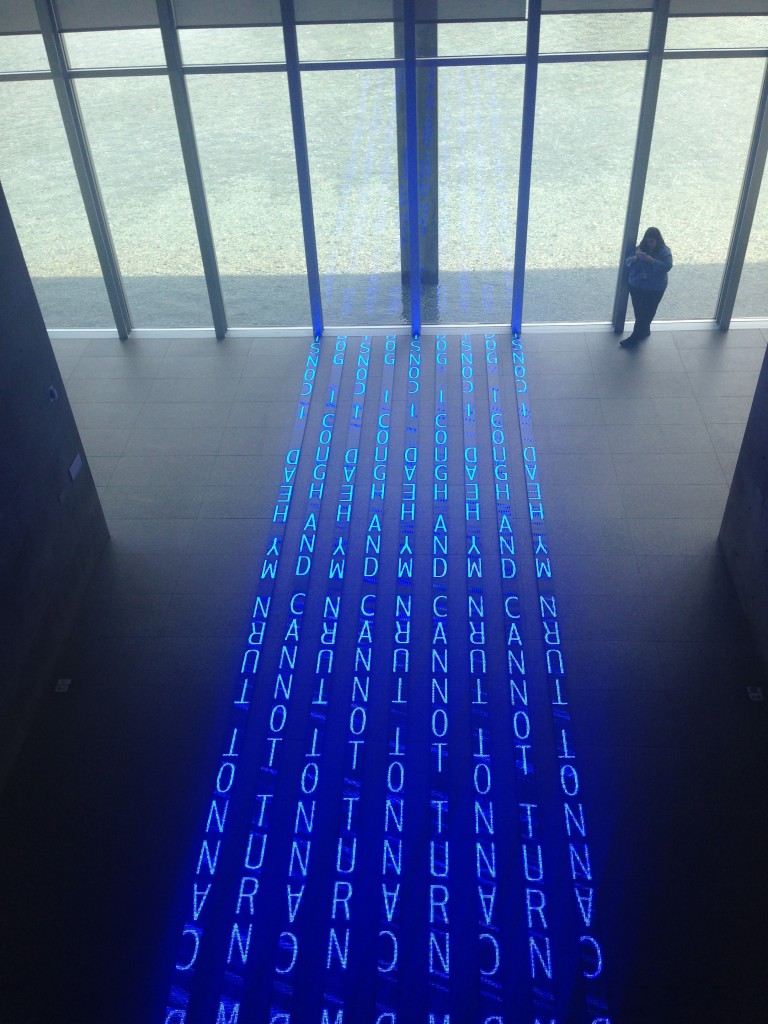 An work by Jenny Holtzer at The Modern that humbled me to pieces.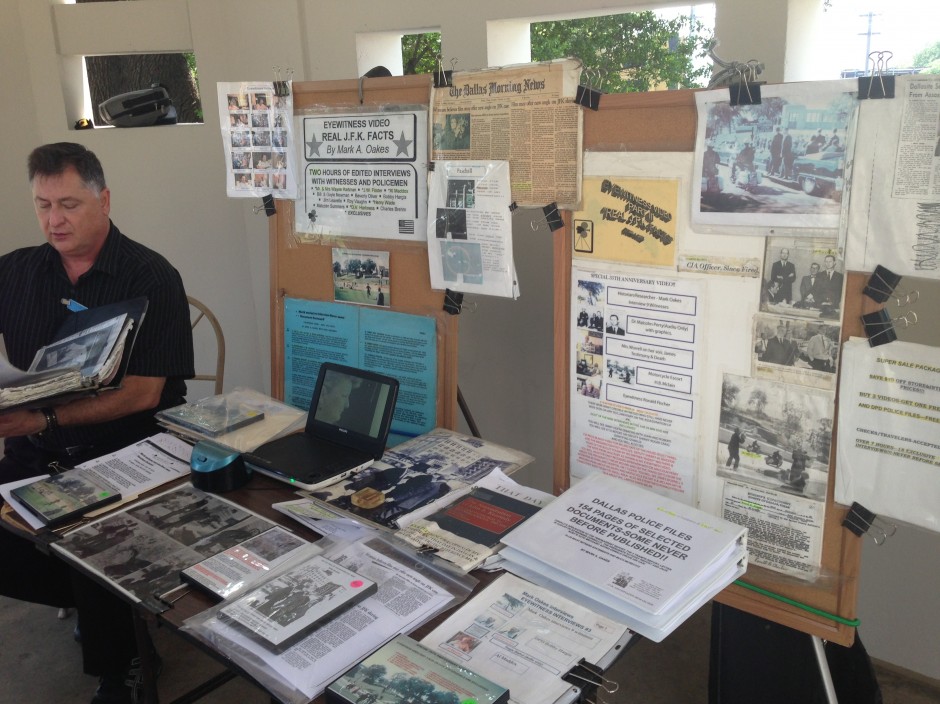 JFK conspiracy theorists just outside the 6th Floor Museum near the "Grassy Knoll" offering their own perspective on the assassination of JFK.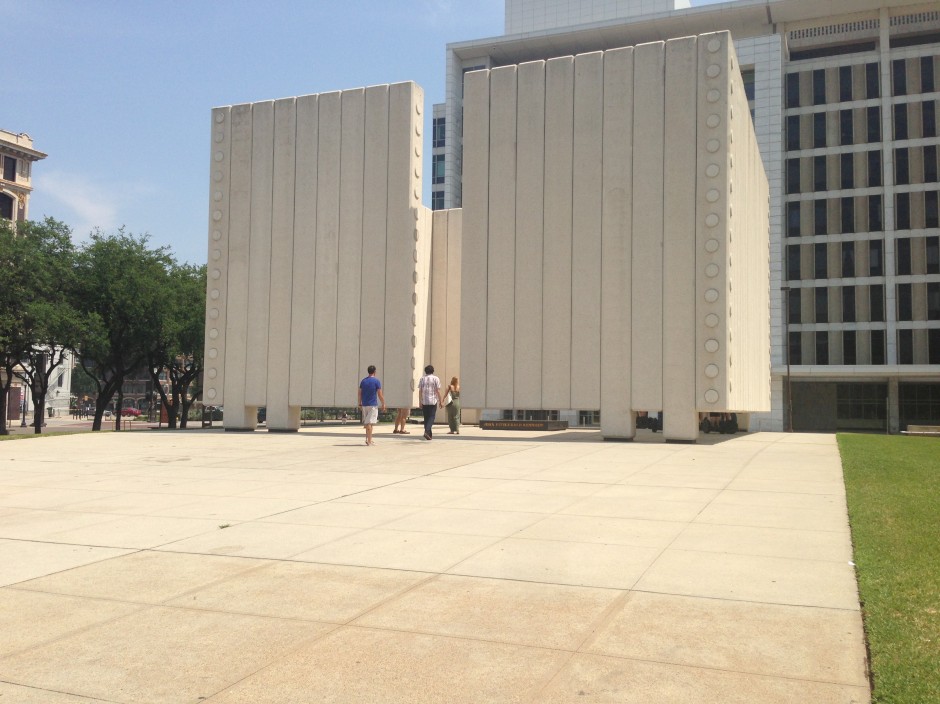 JFK Memorial Plaza, which I found to be an incredibly depressing memorial and work of art - so institutional, concrete and utterly stark. I suppose it must have been difficult to be charged with the task of creating a memorial for a charismatic, young president whose assassination changed the fabric of a nation. But this?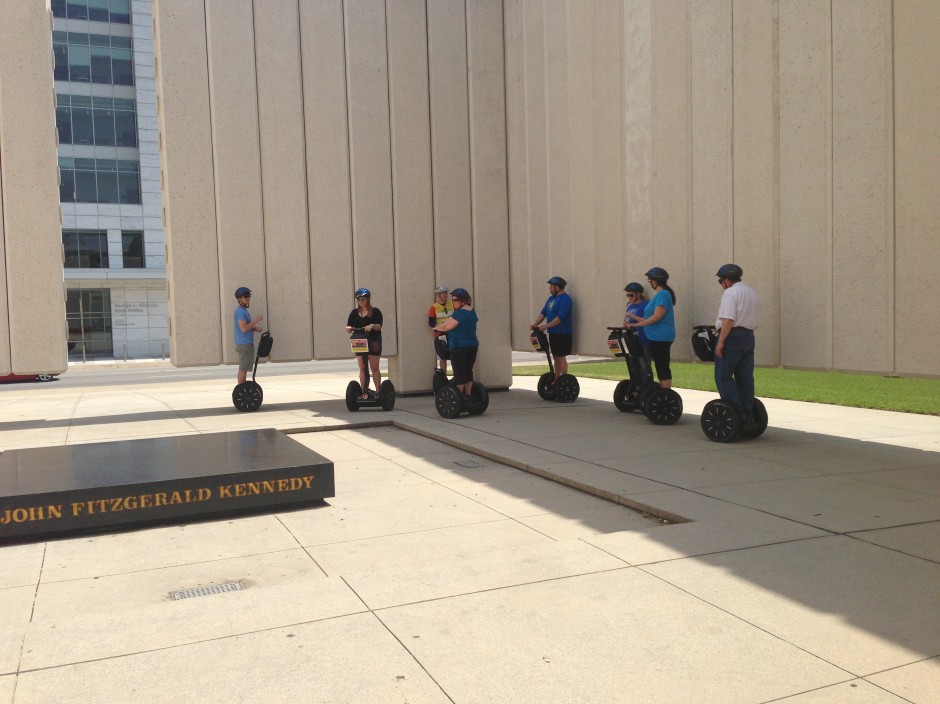 But the presence of Segways make it easier to digest, I guess.
Thanks for reading. Be back soon.