It feels great to have friends who inspire you.
Christian L. Frock is one of these people. I admire Christian for so many reasons - she fearlessly speaks her mind,  she is generous (as a writer, curator and friend) and she genuinely cares about making the world a better place.
Since 2005 Christian has collaborated with artists to present artworks in unexpected places through her project Invisible Venue. With minimal funding (yet no lack of imagination), the projects have taken shape as online exhibitions, billboards, temporary sculptures,  site-specific interventions, ephemera and video projections (to name a few).
In addition to Invisible Venue, Christian is an educator, curator and prolific arts writer. As I have watched her practice develop over the years, I'm continually inspired by how she has carved her own path and developed a truly authentic voice. She follows her passion and instinct to investigate our complex visual culture - and manages to communicate her observations to us with exceptional care.
One of the goals I have for this blog is to feature the work and ideas of people who inspire me. Christian was gracious enough to answer a few questions over email about what fuels her practice.
Susan O'Malley: _What inspires you to move forward with an idea or artist? _ Christian L. Frock: I am inspired to work on projects with artists who intuitively understand the core values of Invisible Venue as an experimental, shape-shifting platform for ideas. My collaborators make work that takes place in and engages with the world at large – all of my work as a writer and a curator is driven by the myriad ways artists conspire to intervene in public space.
**SO: **Do you have a motto, mantra or mission statement? **CLF: **I don't have a formal mission statement – I've worked for institutions in the past that we were guided by mission statements and they were limiting. Or worse, they were constantly in the process of rewriting their mission, which is a perfect example of bureaucracy at its most ridiculous. I don't have preconceived ideas about the work that I do – I try to follow the best opportunities and a path is carved along the way. All of my work – my writing, my curatorial projects and collaborations with artists, my teaching – all of it is driven by an interest in autonomy. Independence is the basic organizing principle for my work and the rule is this: there are no rules.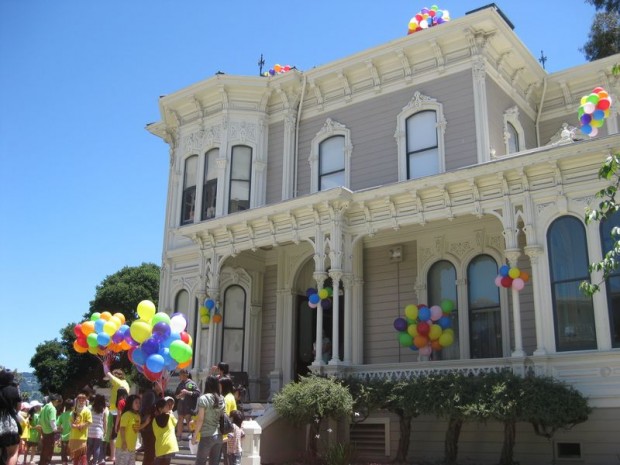 ** SO: **Since Invisible Venue is nomadic in nature, how do you think about your audience? **CLF: **Invisible Venue was born out of an interest in the Internet's potential to connect people and ideas at a geographic remove. The projects variously take place in the built environment and online, so there is usually a physical audience – both informed and accidental – and an online audience.  The accidental audience is the least controlled and this often yields some of the best responses. Beyond that, I am mindful of the need to convey the work for a remote audience online, who may or may not have been watching for the last several years, and to consider ways to engage a remote audience. I try to think about all of the possibilities when I am developing a project, but it is always an experiment, every time – remembering this is essential to the work.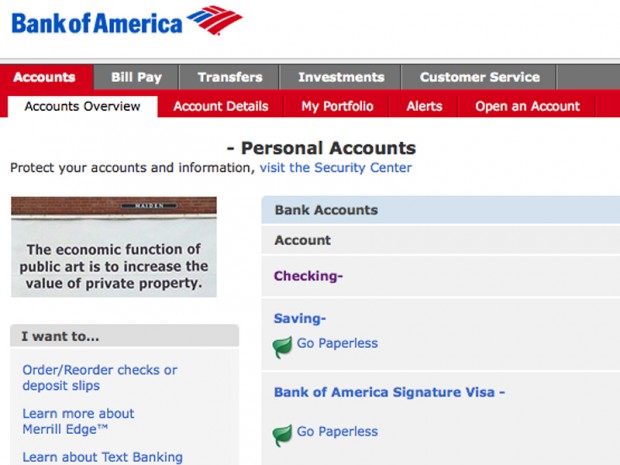 ** SO: **What do you read or look at to fuel your practice? **CLF: **Facebook has become a useful news aggregator–my newsfeed is loaded with links to articles from wide ranging resources including Mother Jones, the New York Times, the Atlantic, the Guardian, the LA Times, Newsweek, Time, the New Yorker, Bloomberg Business Week, Harper's – at the same time, I get a lot of news about shows and projects that artists are working on. I also watch a lot of short-form videos produced by galleries, institutions, and publications and read a lot of print magazines and journals, from Vanity Fair to the Economist. My course readers are compiled from open source media, so I filter everything with this in mind.  I am interested in how art and ideas are conveyed in general interest publications – this is more exciting to me than finding the same information in an art journal.  By the time an art journal covers it – if they do at all – its historicized, whereas general interest publications cover the larger socio-political framework of the present. Finding art in the context of the larger dialog matters to me – I want art to be part of the mix. This is why I value writing for KQED Arts, Northern California Public Media.
SO: _What are three things that bring you joy? _**CLF: **Conversations with artists about their ideas are the great privilege of my work as a writer and curator – leave us to talk (ideally, at a pub) and, later, leave me alone with time to write and I am quite content. As Invisible Venue has developed over the years, I've also had great moments of connection with people who find the work online. I did a project online earlier this year with Alina Vasilchenko, an artist in Moscow who found Invisible Venue while researching an online Berlin-based archive that I was unfamiliar with – how IV ended up there, I do not know. We exchanged emails for about six months leading up the to project. Every time we exchanged email, I marveled at the fact that I was connecting with a likeminded stranger on the other side of the world. One of the true pleasures of Invisible Venue, for me, is getting an echo back across the ether.
**SO: **What are you working on right now? **CLF: **I have three shows on deck – one at Headlands Center for the Arts, an MFA grad show at San Jose State University, and an Invisible Venue project with José Faus and Sean Starowitz's Byproduct: Laundromat, a series of experimental programs in a Laundromat in Kansas City. I also teach a grad seminar about autonomous practices at California Institute of Integral Studies and write regularly for KQED Arts, SFArts.org and art ltd; I have three pieces coming up in the next month, one of which will tie into a public program I will present at Intersection for the Arts in June, about artists who confront violence. I also spend a lot of time thinking about a show I am developing with Tanya Zimbardo, about women artists who work in public space, but that is set to take place a bit further down the road. Like anyone else, I have applications for various gigs and grants out there all the time – I often think about how great it would be if some of these things worked out, but I don't dwell on it too much. Invisible Venue is flexible for a reason – in the absence of opportunities, I make my own.