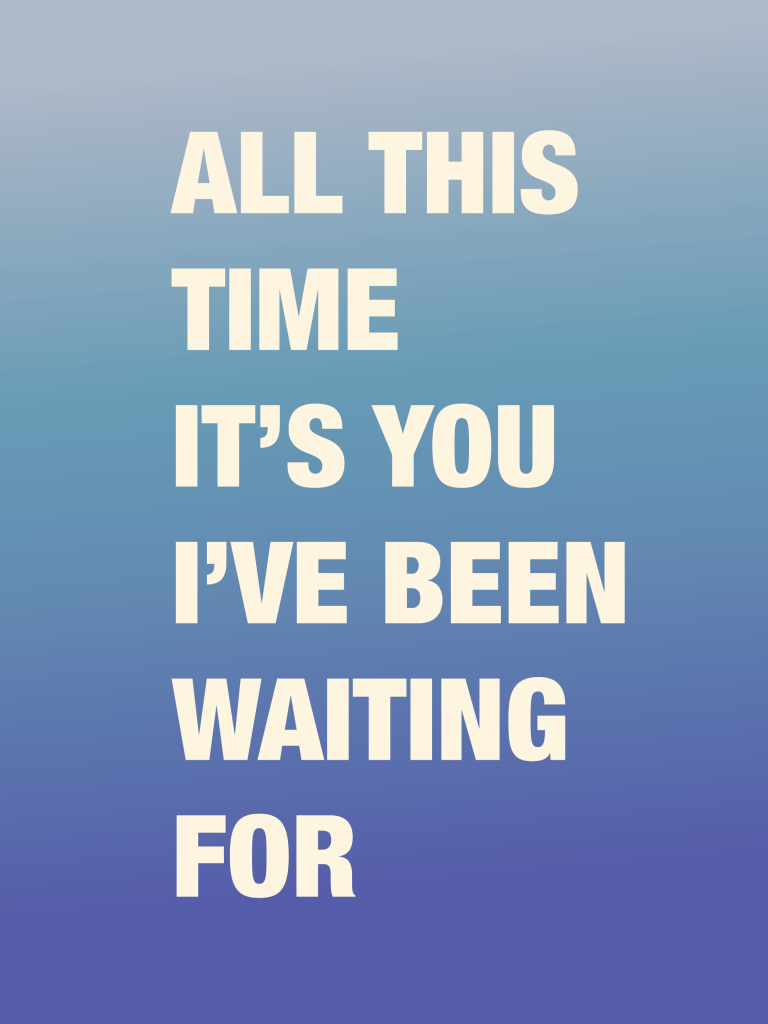 It's interesting how we sometimes give so little to what is most important to us. Maybe it's because we're scared, and ignoring this thing – whether it's a person, an idea or a decision – is easier than the possibility of failing it.
It's only recently that I started to think of myself as a full-time-creative-type person in this world. It's not as if creative pursuits have not been an important part of my adult life, it's just that I haven't taken this role seriously, or believed in it enough to nurture it. And I admit, I've been scared of it too - of failure, success and everything in-between.
In many ways the work I'll be showing in Dallas opening this Saturday is about the rediscovery of my creative life - and my gratitude (directed towards myself and others) in being able to pursue it. Below is a brief statement on the exhibition. Stay tuned for more images to come.
–
YOU ARRIVE MY LIFE BEGINS is between a thank you note and a love letter to anyone willing to read and receive it. After all, what is an artwork without a willing viewer on the other end?
Without you, without an audience, without the belief that there is something here – a connection between yourself and the work – between you and me – things stand still. We're going nowhere. What I'm interested in is what will happen if you accept the gratitude and affection of this work. Not in a mindless way, but in a way that is specific to your being. My hope is that in sharing my own feelings through the work, others will feel it too.
I'm interested in how words are read in space, the possibility of open-ended and positive texts that  serve as both reminders and meditations. Similar to street signs and advertisements, I treat the text with a sense of authority: bold font in all-caps entice the viewer to read the words on the page. Yet, the texts are meant to surprise and perhaps evoke a sense of possibility, optimism and interconnectedness in our lives.
I hope you might feel it too.