So much of the past year has been about becoming, committing and beginning for me. This has been particularly true of the past month. Some highlights in image format for the viewing pleasure of your eyes.
---
After a two-year stint, we recently moved out of our San Jose home, a big and bittersweet project.
The roses when we left.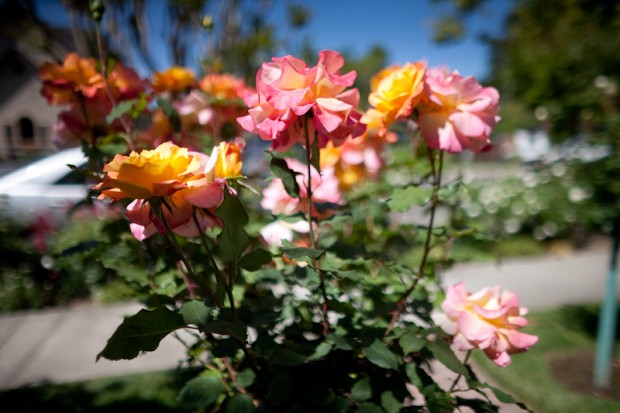 A lone flamingo garden ornament in front.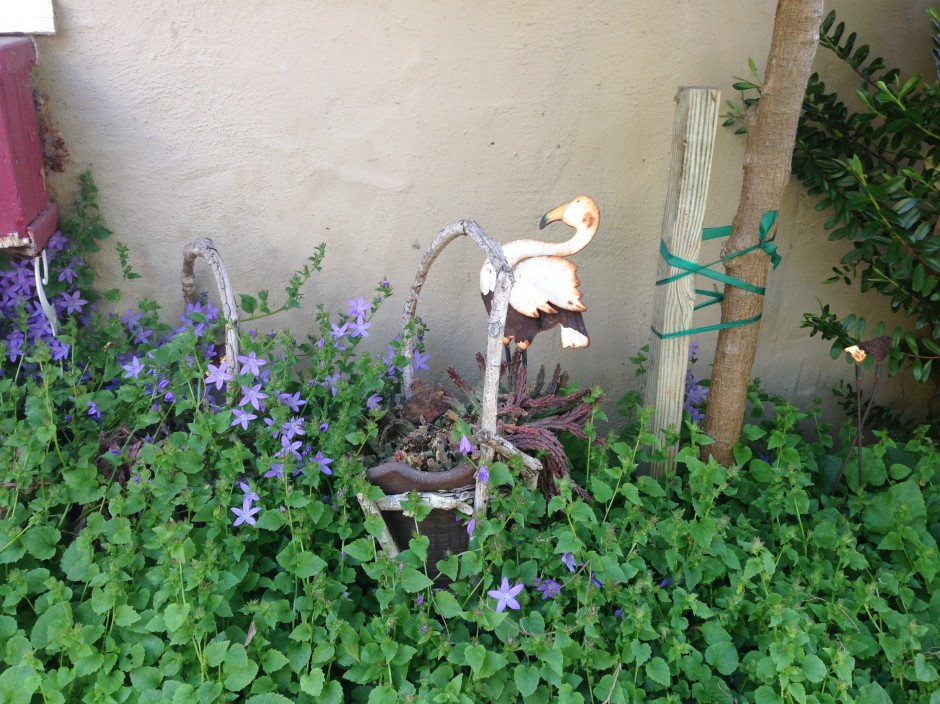 And the back yard - at least six citrus, an apricot, two cherry, two plum, a fig, pomegranate, persimmon and multiple apple trees. This was my mom's garden before we moved in, and we were lucky to benefit from her master gardener skills.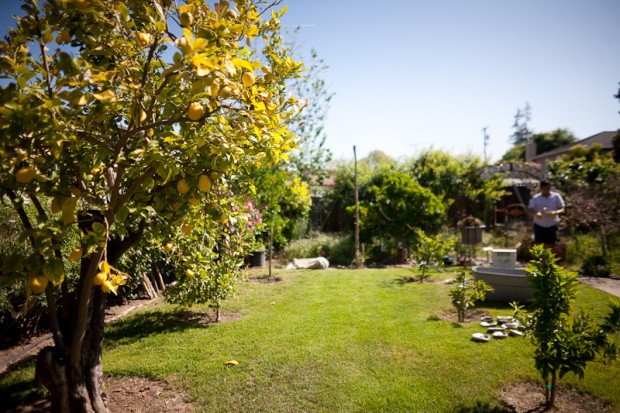 ---
Meanwhile, I've been busy making prints, mirror-based works and two stencil installations for solo show for Galleri Urbane in Dallas, Texas, which opens May 18. The show is called You Arrive My Life Begins. Some teasers: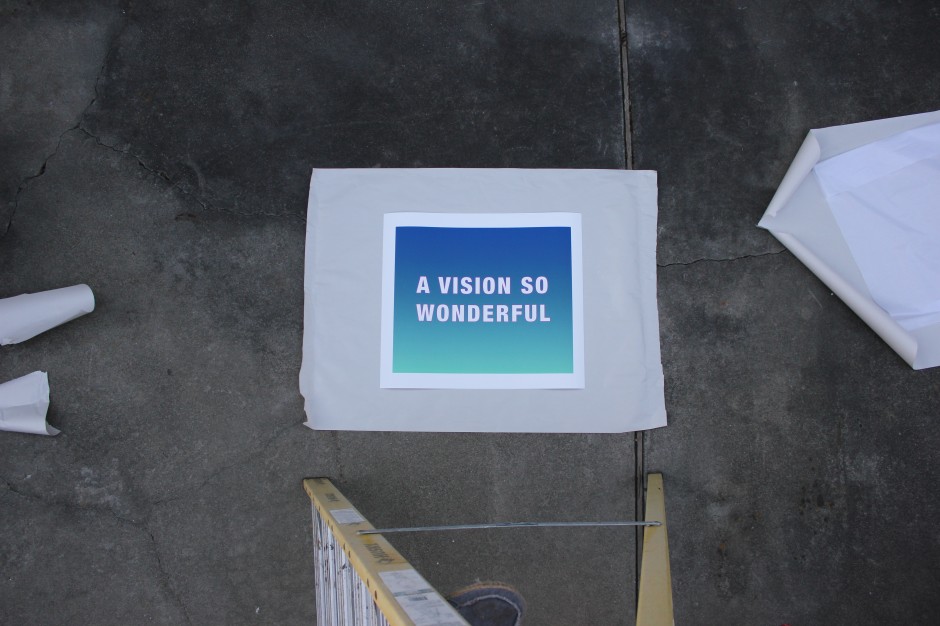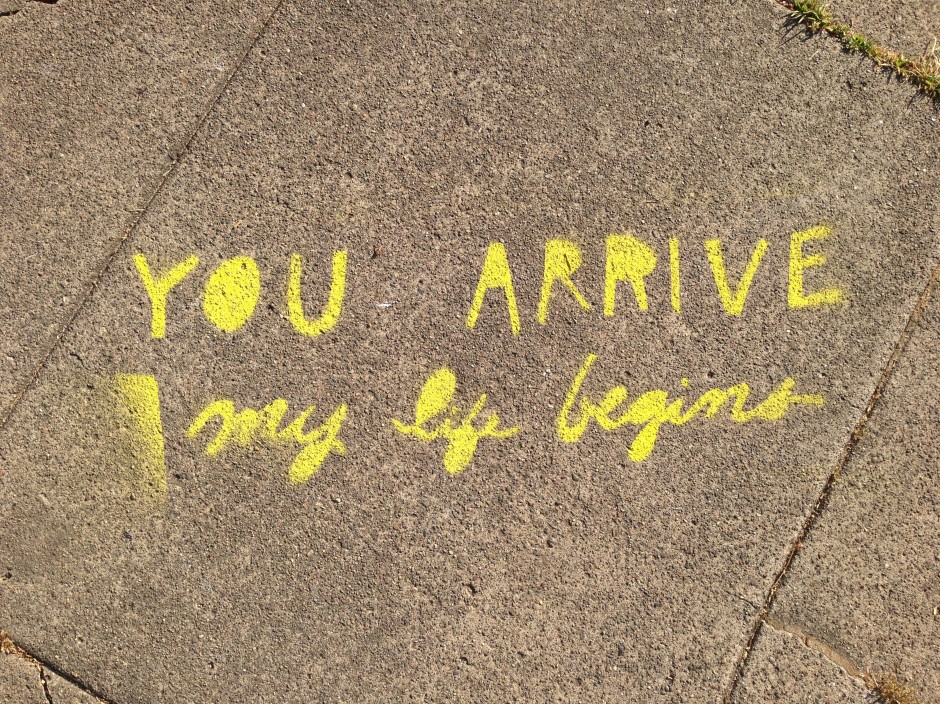 The show is between a thank you note and a love letter to anyone willing to read and receive it. After all, what is an artwork without someone on the other end? I'm putting my gratitude and love out there and am hoping the feeling might be a shared one.
---
And while it's only been a week, I'm so thrilled to be in our new Berkeley home. I have a real studio work space here, the first dedicated space since grad school. Here is a picture of me in it, using an etched mirror to reflect the space back.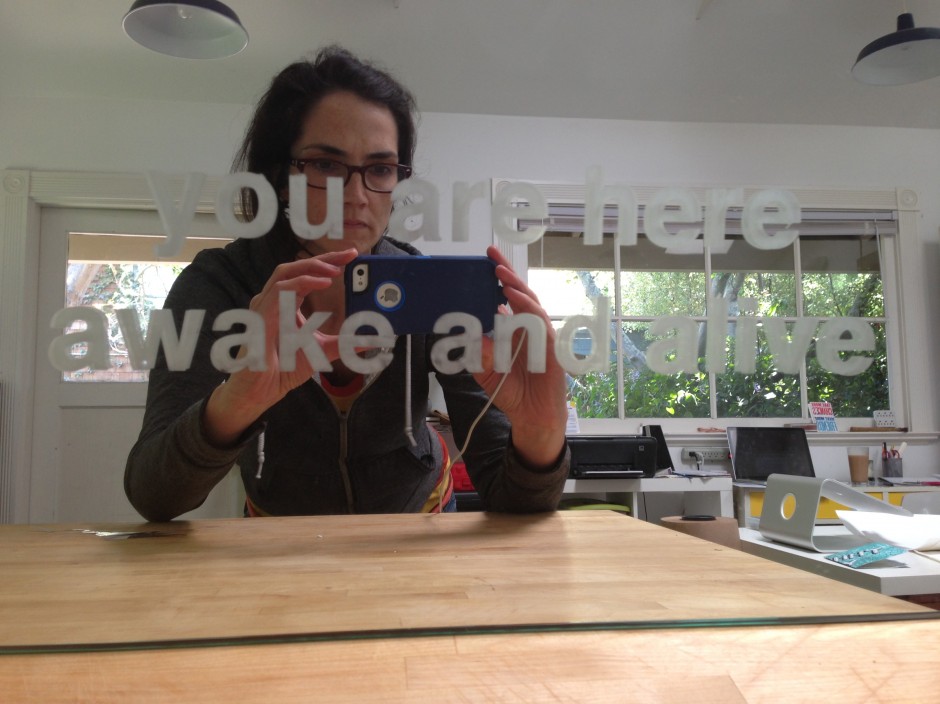 I am here awake and alive. Thanks for reading.
Susan
P.S. A special thanks to Phillip Yip's photography skills. I've include several of his images in this post.